Out of the Sandbox
This article originally appeared in Time magazine, Sept. 6, 1971. The author is not listed.
There was a time in the stone age before the Beatles, as Pop Critic Richard Goldstein once put it, when everybody under 20 seemed to be searching for the "perfect wave." Along with hot-rods and sports cars, surfboards had become both means and metaphor for the new, rootless mobility of the American young.
In Southern California especially, sunning, surfing, chasing chicks, gobbling Cha-Cha burgers, even watching TV became life values worth celebrating.
No pop group celebrated those slender but seductive values more lovingly than the Beach Boys. Theirs was a soft, euphonious music - intricate, warm layers of bell-like harmonies over calm, steady rock beats, all of it intended to evoke the rhythm of the ocean. When it came to the message, the Boys never let content interfere with contentment. "You can always write about social causes, but who gives a damn?" No. 1 Beach Boy Brian Wilson asked at the time. "I like to write about something these kids feel is their whole world." In song after song - "Little Deuce Coupe," "Car Crazy Cutie," "Girls On The Beach," and, naturally, "Fun Fun Fun" - Wilson and his sidemen did just that. By the mid-1960s the Beach Boys were the most popular U.S. rock group in history.
Time and fame pass quickly in the pop world - for everyone, it would seem, except the Beach Boys. One decade, 23 LPs and 20 million record sales after they racked up a hit ("Surfin'") on their first try, the Beach Boys appear to be cresting on a new wave of popularity. It is due partly to the same nostalgia kick that has given so many other rock "oldtimers" new commercial success. But the Boys' floating style also fits right in with the softening of rock's hard core that has brought
composer-singers like Elton John and James Taylor to the fore. The Beach Boys themselves have matured considerably. Brian is now 29, brothers Dennis and Carl 27 and 25 respectively, Al Jardine 27, Bruce Johnston 27, and Mike Love 30. As men they have more to say (all those beaches are dirty, for one thing), and they do not mind at all if adults listen.
Pop Polish. The group's latest LP, Surf's Up (Brother/Reprise), released last week, is a case in point. Always noted for their pop polish, they have this time turned out one of the most imaginatively produced LPs since last fall's All Things Must Pass by George Harrison and Phil Spector. Al and Mike's "Don't Go Near The Water" is probably the best song yet to emerge from rock's current ecology kick. Against a satirical background provided by a gurgling Moog synthesizer and a tickling, Satie-like piano, come the words:
 Toothpaste and soap will make our oceans a bubble bath
 So let's avoid an ecological aftermath
 Beginning with me
 Beginning with you
 Don't go near the water...
"Student Demonstration Time" is a hard-rock parody that ponders the wisdom of violence:
 I know we're all fed up with useless wars and racial strife
 But next time there's a riot, well, you best stay out of sight...
The title song, "Surf's Up," finds Brian as close as he probably will ever come to something he has long searched for: a floating, ethereal tone painting that he modestly describes as "the sound of heaven."
A potential hit, "Surf's Up" is also a song that documents the kind of personal dilemma that can afflict a rock star if he is not careful. Beginning in 1965, Brian could no longer find any satisfaction in sunny days, surfing and driving. He seemed to his friends to be lost and shattered, obviously convinced that the world was too much to cope with. Accordingly, Brian quit public life. Though he continued to make recordings (including the cleverly innovative Pet Sounds), he sometimes would not come out of his Bel Air house for six months at a stretch. Among other things, he erected a tent that filled his living room (for top-secret Beach Boy pow-wows), and covered the floor of his dining room with a huge sandbox.
In was in that sandbox, back in 1966, that he first wrote "Surf's Up" in collaboration with Van Dyke Parks (Song Cycle). Though "Surf's Up" was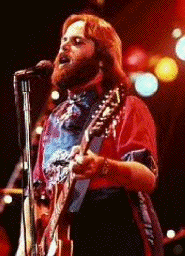 programmed by Leonard Bernstein on a TV special, Brian soured on the song. It was never commercially recorded, and, so the story went, Brian suppressed all taped copies. Last spring, after a four-year interval, a tape turned up in the Beach Boys' vault. Brian liked it again. "I have to admit, it's not bad," he said. And he recorded it for the new album.
Virile Sound. The essential message of Surf's Up - a celebration of the return to childhood - may exasperate mature listeners but seems to have worked wonders for gloomy Brian. His music has a high, soaring, quasi-religious vocal and instrumental character that even the Beatles of Abbey Road could envy. At long last, he may be on the verge of coming out of his house. Brother Carl reports that Brian has pledged to appear at a Beach Boys concert in Manhattan's Carnegie Hall this month.
That may take some doing. One afternoon last week, Time correspondent Timothy Tyler was invited out to the Wilson house for what was promised to be Brian's first interview in four years. Brian never came downstairs. "The meeting was a test for him," reports Tyler. "He thought he could do it, but he failed." Brian did manage to phone down to Tyler as he sat in the backyard with Carl. "I'm sorry I couldn't make it down, but I just got to sleep," Brian explained. "Let me talk a while on the phone before I drift off again... What'm I doing? Getting back into arranging, doing that more than writing now... I'm really exited "Surf's Up" - as a single - it has a very virile sound... Well... um... I'm drifting off again... " Click. Whatever Brian does, Surf's Up is doing well enough. Barely out, it is fast approaching $250,000 in sales.