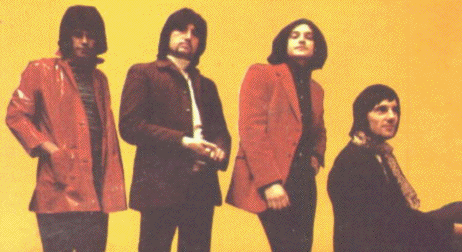 The Kinks are one of the most underrated bands in the history of rock. For some reason, they never quite attained the status of other British groups like The Who, The Rolling Stones, or The Beatles. In my opinion, they are superior to all three.
Although best known for their early hits ("You Really Got Me," "Set Me Free," "Tired Of Waiting For You," "All Day And All Of The Night," etc.), the Kinks created their most timeless music from 1966-71.
Face To Face (***1/2, 1966) found leader Ray Davies writing music for himself instead of trying to please others for the first time. The result - The Kinks most satisfying record up to that point. Face To Face includes the great "Sunny Afternoon" as well as lesser-known gems like "Rose Won't You Please Come Home," "House In The Country," "Rainy Day In June," and "Too Much On My Mind."

Something Else (****, 1967) followed with more of the same, only Davies songs were even better this time, more well-rounded (The Kinks' sloppy garage-band sound was getting a little old for him by now). "Two Sisters," "Situation Vacant," and "Afternoon Tea" are catchy and inventive, "Lazy Old Sun" is a psychedelic masterpiece, "End Of The Season" features Davies in retro-vaudeville mode, and "Waterloo Sunset" is the Kinks' all-time classic

Village Green Preservation Society (1968, *****) is the group's finest hour. This level of creativity was never seen again from Davies, and this was the last Kinks album to feature the original lineup (Ray & Dave Davies, Pete Quaife, and Mick Avory). Tracks like "Village Green," "Animal Farm" (Quaife's personal favorite), and "Sitting By The Riverside" are simply unlike anything other music. This is a record to pick up soon and give it a few listens before judging it... you won't be disappointed!
Percy (Soundtrack) (1971, ***1/2) is a bizarre collection of instrumental movie themes and pleasant Davies tracks, including some of his finest songs, "God's Children," "Moments," and "The Way Love Used To Be."

Muswell Hillbillies (1971, ****) is the last great Kinks album. The title is a pun on the place where Davies grew up (Muswell Hill) and the theme throughout the songs is similar to the Village Green LP. The sound (kind of countrified-Kinks) is different from other Kinks records and the songs are, once again, top-notch. This was their first album for RCA and the highlights include "20th Century Man," "Holiday," and "Holloway Jail."
The Kink Kronikles (1972, *****) is an excellent U.S. compilation - part greatest hits, part rarities, and part album tracks. This is a good place to start if you're unfamiliar with The Kinks late '60s-early '70s material. Most of the essentials are here: "Sunny Afternoon," "Waterloo Sunset," "Shangri-La," "This Is Where I Belong," "Wonderboy," and "Lola," just to name a few. My one complaint is that it includes only one the title track from Village Green, but hey, there's another good reason to get the Village Green album and this one!
The Great Lost Kinks Album (1973,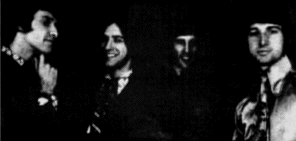 *****) is well-worth seeking out and spending more that you would on a normal album (if it's in good shape, of course... I paid $15 for my tattered copy). Although not truly a "lost" album, it nonetheless includes some of Davies' best work ("Till Death Do Us Part," "Where Did The Spring Go," "Lavender Hill,"). Most of the tracks are outtakes from 1967-68, with some rare B-sides and songs written for TV shows too. The LP went out of print very soon after it was released, but bootleg CDs are in general circulation.
Other releases by The Kinks from this period include The Kink Kontroversy (1966, **1/2), Arthur (1969, ***), and Lola Verses Powerman And The Money Go Round (1970, **1/2).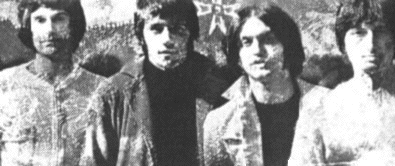 1998 Ray Davies Interview (coming soon!)
Official Ray Davies Website
Home