Essential Rarities
The Beach Boys' tape vaults are filled with classic tracks that the public hasn't been able to find on official releases (many not even on bootlegs). In some cases, whole albums were left "in the can."
By Donald Lang
ADULT CHILD (1977)
Adult Child would have been the true successor to Love You if it had been released in the fall of 1977. It is one of the Beach Boys' finest albums; in fact, aside from the aforementioned Love You, Sunflower is the only Beach Boys release from the '70s that surpasses it. Surprisingly, it has been dismissed by most fans, who prefer to discuss the possibilities of the unfinished Smile recordings. While Smile's fragments are incredible, speculation about the music and possibilities of what its influence on music may have been cannot hide the fact that the album was not, in Brian Wilson's mind, finished. Hopefully one day we will get a Smile Sessions box set.
For fans of Brian Wilson's quirkier side, Adult Child should be considered the unreleased gem. Not only was the album actually finished (if you consider Love You finished, which I, as well as Brian Wilson, do), but it is incredible. What caused this record to stay in the tape vaults is unclear, however, there are several probable explanations:
* Warners may have rejected the album or the Beach Boys may have decided to save it for CBS. The group was near the end of their contract with Warners and signed a CBS deal in 1977, which probably means they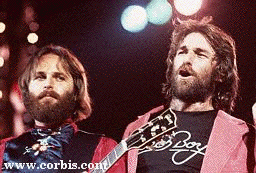 were negotiating with both throughout that year.
* The other members of the group may not have wanted to release it. The recordings feature mainly Brian with some contributions from Carl and Dennis (the tracks that included Mike and Al as lead vocalists were from earlier sessions). Brian's comments in a 1988 interview lead to speculation that Mike Love objected to the "swing" sound on some of the tracks: "There was a problem with Mike, but we got through it. He told me I was fucking around, that I wasn't serious. I cut a track with swing music. Remember swing music? I cut a track for one of our tracks and he got mad. He said, 'What are you doing messing around for?' I said I'm just trying to do what I like, what I think is right for now's times..."
* Brian may have lost interest. Brian, who is well-known for starting things and not finishing them (particularly during this period), may have set the album aside and went on with the group to the Maharishi International University instead of pressing for its release. He could have even decided against putting it out.
Whatever the case, it's unlikely that the album will ever be officially released in its intended form. It's a shame too; the sequence of the tracks are part of what makes Adult Child so charming. Several of the tracks have been officially released, so the best of the remaining songs may see the light of day on future Rarities compilations.
Track listing:
Side One:                       Lead vocal(s)      year recorded
1. Life Is For The Living* (Carl, Brian) 1977
2. Hey Little Tomboy (original version) (Mike, Carl, Brian) 1976
3. Deep Purple* (Brian) 1977
4. HELP Is On The Way (Mike) 1970
5. It's Over Now* (Carl, Brian, Marilyn) 1977
6. Everybody Wants To Live (Carl, Brian) 1977
Side Two:
1. Shortnin' Bread (original version) (Brian, Carl) 1977
2. Lines (Brian, Carl) 1977
3. On Broadway (Al) 1976
4. Games Two Can Play (Brian) 1969
5. It's Trying To Say (Dennis) 1977
6. Still I Dream Of It* (Brian) 1977

Produced By Brian Wilson
*String and horn arrangements by Dick Reynolds
SOUL SEARCHING (1996)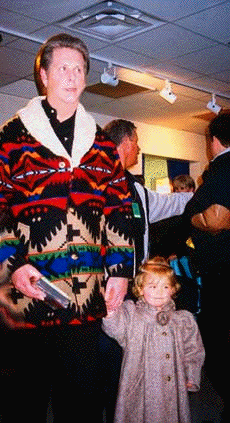 Brian Wilson's mid-'90s recordings made with Andy Paley are on their way to becoming legendary in their own era. For good reason too: the tracks are probably the best overall bunch Brian has recorded since 1977. Not only that, but included in this stack of tracks are what now stand as possibly that last true Beach Boys recordings: "Soul Searchin'" and "You're Still A Mystery." What keeps these recordings from reaching the status they deserve is the fact that they were recorded so recently, and therefore could still be completed and released. Also, ... they aren't as good as some claim...
Brian Wilson recordings from the '80s and '90s suffer from sounding like pseudo-Brian Wilson productions, that is, other producers copping Brian's style (which simply can't be emulated) and putting BW's name on the label (along with their own co-production credit, of course). Some folks don't agree that the Wilson/Paley session tracks are distinctly Brian Wilson; they argue that the sound is more Paley-trying-to-be-Wilson than Wilson. The difference here is that Paley is better at sounding like Wilson than the other guys. For example, a track like "In My Moondreams" (a lot more Paley than Wilson, according to Paley) succeeds despite its possible pretenses. It's almost as if Paley is so close to Brian that he is vibing off of him, absorbing his musical energy. It's not just imitation in this case... and it certainly doesn't hurt that Brian is contributing to the song. Although certain tracks are a bit too much ("Chain Reaction Of Love"), others have a special feel missing from Brian Wilson (1988), Sweet Insanity, and Imagination. Certainly Brian contributed greatly to these songs; his presence is in fact, the dominant force. Another hint that BW contributed more than some might think is the Love You-esque feel of some of the tracks - they're quirky, unique and off-the-cuff. Brian's vocals are also more heartfelt, even if his voice doesn't quite hit all of the right notes.
The two best tracks on Soul Searching (an unofficial title, I should add) would make a great vinyl single: "Soul Searchin'" on the A-side and "It's Not Easy Being Me" on the flip. Other standout cuts ("I'm Getting In Over My Head," "Saturday Morning In The City," "Market Place," "I'm Broke") are not quite as good but still work well and have a consistent feel that would make an great album. Two superb tracks, "This Song Wants To Sleep With You" and "In My Moondreams" have been released to the general public, the former as a B-side to Brian's 1995 "Do It Again" CD single, and the latter (with the artist listed as Brian Wilson and Andy Paley) on the various artists Pulp Surfin' album.